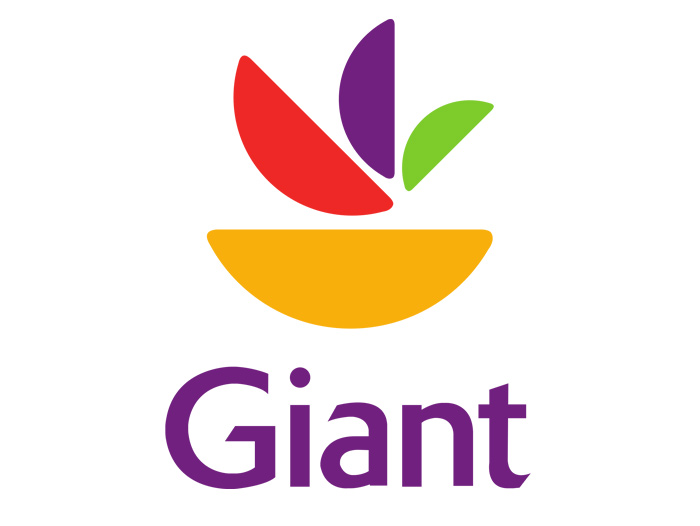 Giant Food's first-ever podcast, Healthy Living by Giant, will launch its 100th episode "Food as Medicine" on Friday, February 25. The Healthy Living by Giant podcast first launched in January 2019 and is led by Giant's premier registered dietitian nutritionists and hosted by Mandy Katz, MS, RD, CSP, LDN, Manager of Healthy Living at Giant Food. The podcast features stories behind the foods customers eat and connects customers to the farmers, producers, and experts in the community that support Giant Food's five healthy living pillars: nutrition, movement, physical health, emotional health, and personal environment. The Healthy Living by Giant podcast is a resource for customers with lifestyle-related conditions, such as heart health and diabetes, and an inspiration for those who are looking to try something new or learn more about all things that affect healthy living.
"Customers want more transparency – whether it is about a product's nutritional value, impact on the environment, or connection to our local communities," said Mandy Katz. "Although we share these stories in all of our services, the podcast allows customers to hear it directly from the experts, which can be very powerful."
Healthy Living by Giant podcast episodes have included topics related to food history, mindfulness, product transparency, happiness, hydroponics, sustainability, and food equity. Featured guests have included local experts like Smithsonian Food Historian Dr Ashley Rose Young, BBQ Pit Master, Myron Mixon, celebrity "Top Chef", Spike Mendelsohn, happiness expert, Caroline Adams Miller, author and expert on Applied Positive Psychology, Dr. Enid Chung Roemer, and President and Chief Executive Officer of USO of Metropolitan Washington-Baltimore, Lisa Marie Riggins.
"Although we are known as the local grocery store – we are a healthy retailer, and we are committed to improving the health of the communities we serve through free services like our podcast and other initiatives that provide access to healthy, affordable food," said Lisa Coleman, Director of Healthy Living at Giant Food. "No matter where our customers are in their health journey, our goal is to make the process easy and accessible for all."
Healthy Living by Giant is a team of 11 licensed, nutrition professionals who provide services to the Giant Food customers, associates, and communities. This includes free consultations, webinars, store tours, and community events. Workplace Wellness programs are also available by request. For more information, email healthyliving@giantfood.com or go to giantfood.com/nutrition.
The 100th episode of Healthy Living by Giant, "Food as Medicine", will focus on food as a preventive medicine. The podcast will encourage healthy living and healthy eating as medicine for management of disease and treatment. The episode will feature Registered Dietitian Garrick Brown from Guiding Stars, and listeners will learn simple strategies and tools that make finding healthy foods fast and easy.
The Healthy Living by Giant podcast is available online at Healthy Living by Giant Podcast (libsyn.com), and on Apple, Google, and Spotify.