1 min ago
Stocks set to end February on a down note
From CNN Business' Paul R. La Monica
February is the shortest month of the year. Mercifully. Because investors can't wait for it to be over.
The Dow, S&P 500 and Nasdaq were all lower in midday trading Monday, the final day of the month. The Dow, which fell about 475 points, is down more than 4% in February, following a 3.3% drop in January. The other major indexes have also tumbled so far in 2022.
The S&P 500 is on track for a 4% drop in February, coming on the heels of a 5.3% decline last month. The Nasdaq has fallen 4.2% this month and had plunged 9% in January. So if there is any solace for investors, it's that February wasn't as awful for investors in those two broad-market indexes as January was.
Investors are worried about Russia's invasion of Ukraine and what that will do to the global economy, especially oil prices.
Inflation was already a concern even before this military conflict. Consumer prices in the United States have risen at their fastest clip since the 1980s. And Wall Street is worried the Federal Reserve will have to raise rates aggressively to fight inflation — which could slow the economy and hurt corporate profit growth.
1 hr 47 min ago
Removing 'uninvestable' Russian stocks from indexes could be coming next: report
From CNN Business' Paul R. La Monica
Several Russian-based stocks have been halted for trading in the United States. The next possible move could be for top Russian companies to be removed from major market indexes, according to an executive from index giant MSCI.
"It would not make a lot of sense for us to continue to include Russian securities if our clients and investors cannot transact in the market," said MSCI Head of Index Research Dimitris Melas, in an interview with Reuters.
Melas referred to Russian stocks as "uninvestable" and added that it would be a "natural next step" to remove Russian companies from MSCI indexes.
The move comes after several top Russian stocks trading in the US, such as search engine Yandex (YNDX), oil giants Lukoil and Gazprom and financial firm Sberbank have plunged following Russia's invasion of Ukraine last week.
2 hr 11 min ago
Russian stock trading halted on NYSE and Nasdaq
From CNN's Matt Egan
The New York Stock Exchange and Nasdaq imposed trading halts Monday on Russian-related companies after Western nations leveled punishing sanctions on Moscow.
The regulatory restrictions stop trading, temporarily, in eight companies in the wake of Russia's invasion of Ukraine.
Nasdaq announced trading halts for Moscow-based Internet company Yandex, Russian payment firm QIWI, e-commerce platform Ozon and Moscow-based HeadHunter Group. Yandex has lost a staggering 69% of its value so far this year.
The exchange also halted trading in Cyprus-based Nexters, a video game developer with a presence in Russia.
Nasdaq declined to comment on the trading halt, but the exchange referenced a rule designed to ensure that material information is "fairly and adequately disseminated to the investing public."
A person familiar with the matter told CNN that Nasdaq is asking the companies whether they need to make material disclosures following the economic sanctions against Russia announced in recent days by the United States and other nations. Trading could resume once those concerns are satisfied, the source said.
The NYSE on Monday issued regulatory halts for three companies: Russian mining and steel company Mechel, Moscow-based Mobile TeleSystems and Cian, a Russian online real estate listings platform.
An NYSE spokesperson declined to comment on regulatory matters.
However, a person familiar with the decision told CNN that trading was halted in all three Russian-related companies that trade on the NYSE to give the exchange's regulatory team time to gather information about the impact of recent events, including the latest round of sanctions on Russia.
None of the companies hit by regulatory halts have been outright delisted.
2 hr 27 min ago
Nasdaq moves into positive territory as broader market bounces off its lows
From CNN Business' Paul R. La Monica
Investors are once again flocking to tech stocks amidst the global geopolitical turmoil. The Nasdaq moved higher by late morning Monday, led by gains in Facebook owner Meta Platforms (FB), Amazon (AMZN), Netflix (NFLX) and Elon Musk's Tesla (TSLA).
The Nasdaq was up about 0.8% after falling nearly 1% at the opening bell. The entire market rebounded from earlier lows as well. The Dow was down just 120 points, or 0.3%, following a more than 400-point slide earlier. The S&P 500 was flat.
The Russell 2000, an index of smaller American companies, was also up Monday. The Russell 2000 surged more than 2% Thursday and Friday as well.
The strength in tech and small caps could be a sign that investors think the Russia-Ukraine conflict won't lead US consumers to change their spending habits all that much…even though rising oil prices and overall inflation remain concerns.
2 hr 55 min ago
Citigroup has $5.4 billion in exposure to Russia
From CNN Business' Paul R. La Monica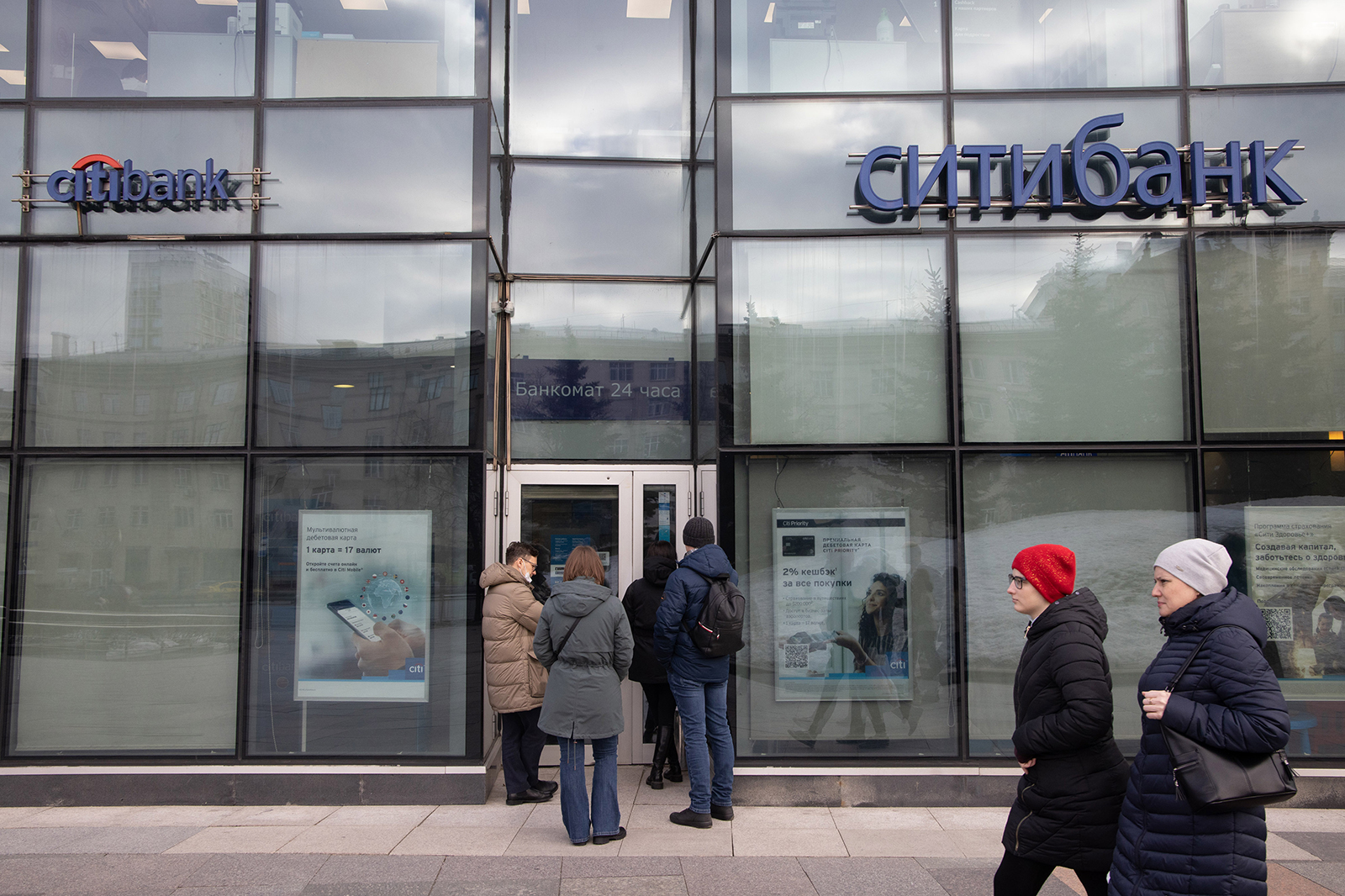 Citigroup is looking to pare back its business in Russia. But the banking giant still has a significant presence there…and that is hurting the company and its investors.
Shares of Citi (C) fell 4% Monday morning after the company disclosed in its annual report filing with the Securities and Exchange Commission that it had $5.4 billion "in Russia credit and other exposures" as of the end of 2021. That's down from $5.5 billion at the end of the third quarter but still up slightly from 2020 year-end levels.
Citi said in the filing that it has a total of $8.2 billion in third-party exposure to Russia when cash and placements with the Bank of Russia and other financial institutions and reverse repurchase agreements with various counterparties are also included.
Citi noted in the filing that it is "pursuing the exit" of its global consumer banking business in Russia but it still expects to have a presence in Russia through its institutional clients group for businesses.
But Citi acknowledged in the annual report how uncertain conditions are regarding Russia.
Citi's ability to engage in activity with certain consumer and institutional businesses in Russia and Ukraine or involving certain Russian or Ukrainian businesses and customers is dependent in part upon whether such engagement is restricted under any current or expected U.S., EU and other countries or U.K. sanctions and laws," the bank said.
Citi added that "sanctions and export controls, as well as any actions by Russia, could adversely affect Citi's business activities and customers in and from Russia and Ukraine" and that the bank "will mitigate its exposures and risks as appropriate."
3 hr 26 min ago
$115 oil is coming very soon, Goldman Sachs warns
From CNN Business' Matt Egan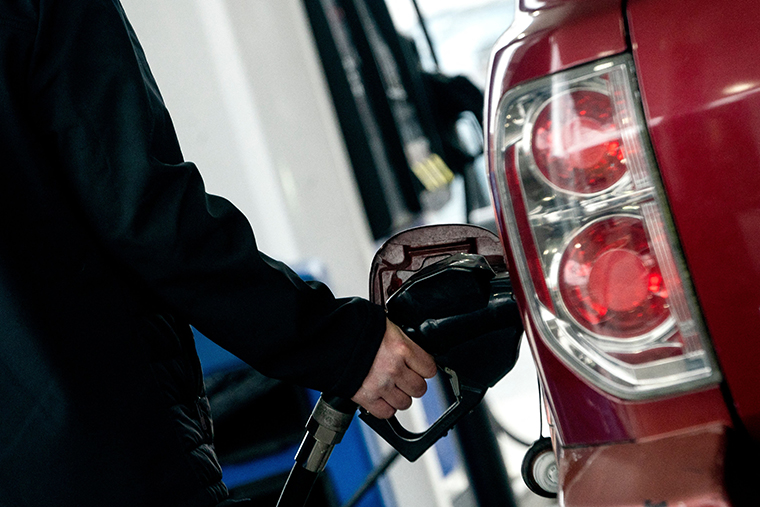 Oil prices are likely to spike to $115 a barrel in the coming weeks and other major commodities like wheat, palladium and European natural gas will rise sharply in the aftermath of Russia's invasion of Ukraine, Goldman Sachs said Sunday evening.
The Goldman Sachs call specifically cited new sanctions levied by the West on Russia in recent days aimed at punishing Moscow for the war.
"The hurdles that these sanctions will create for financial payments are likely to exacerbate the recent Russian commodity supply shock, already visible as Western and Chinese traders halting shipments," Goldman Sachs economists wrote. "Barring a breakthrough in peace negotiations, we believe this leaves commodity prices having to rally sharply as we see demand destruction now the only significant remaining balancing mechanism."
Oil prices have soared to seven-year highs in recent days due to concerns about a disruption in supply from Russia, the world's No. 2 producer of oil.
Goldman Sachs is now raising its one-month Brent price forecast to $115 a barrel, compared with $95 previously. Brent crude, the world benchmark, spiked to nearly $106 a barrel last week before cooling off a bit. In recent trading on Monday, Brent was up 2.7% to $100.59 a barrel. 
3 hr 51 min ago
Russian stocks and ETFs in the US plunge following tougher sanctions
From CNN Business' Paul R. La Monica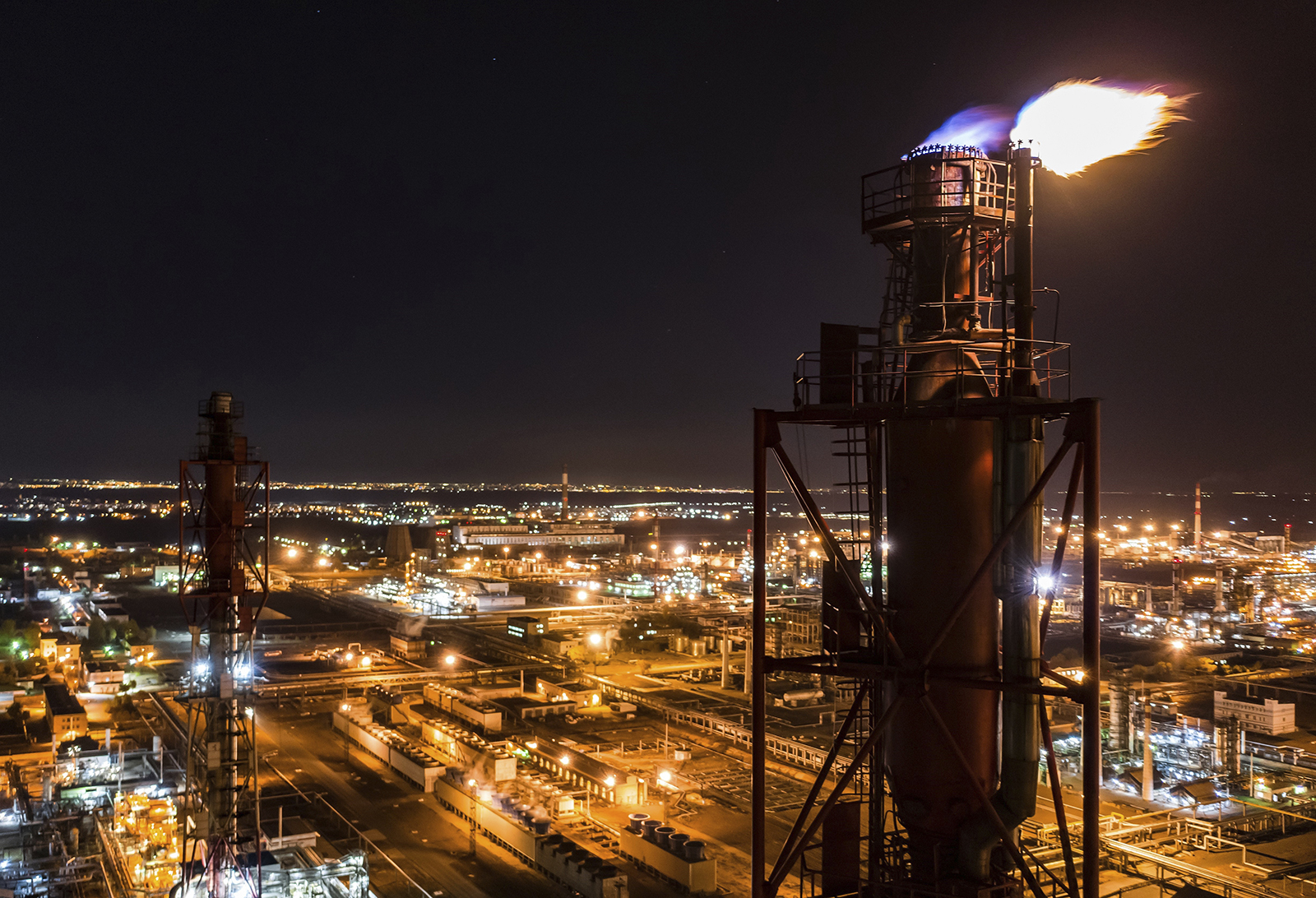 The stock market in Moscow is closed Monday, but US-listed Russian companies and Russian exchange-traded funds are plunging.
The declines come after the United States and Europe imposed even tougher sanctions on Russia following its invasion of Ukraine.
The Franklin FTSE Russia (FLRU) ETF was down nearly 15% in early trading Monday. The iShares MSCI Russia (ERUS) ETF fell 20%. And the VanEck Vectors Russia (RSX) ETF crashed by more than 25%.
Russian energy companies Gazprom (OGZPY) and Lukoil (LUKOY) and top financial firm Sberbank (SBRCY) are among the top holdings in all three funds. The US-listed shares of the two oil stocks each were down more than 40% Monday while Sberbank fell a staggering 70%.
Meanwhile, the Russian ruble is also plummeting.
3 hr 56 min ago
Stocks fall as investors keep wary eye on Russia and Ukraine
From CNN Business' Paul R. La Monica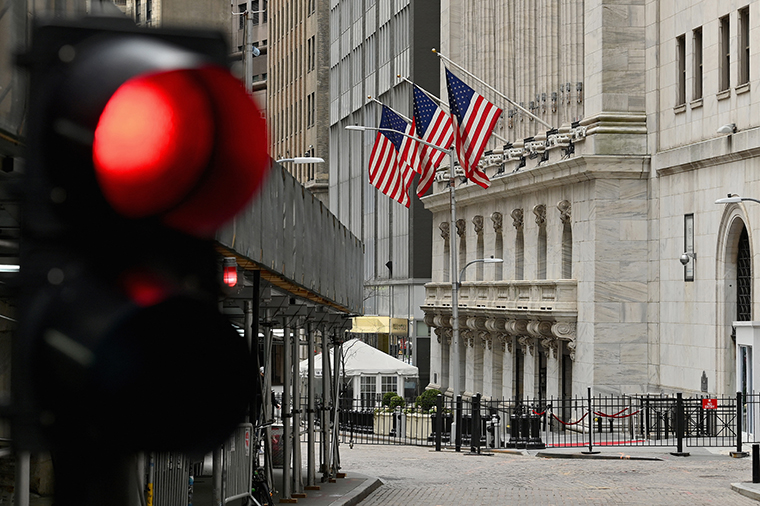 US stocks were broadly lower Monday morning. Wall Street is worried about the impact of more economic sanctions against Russia following its invasion of Ukraine, and the fact that Russia has put nuclear weapons forces and other deterrents on high alert.
Defense stocks were among the few standouts, rallying after Germany announced plans to increase its military spending.
6 hr 2 min ago
Defense stocks set to pop on continued Russia worries
From CNN Business' Paul R. La Monica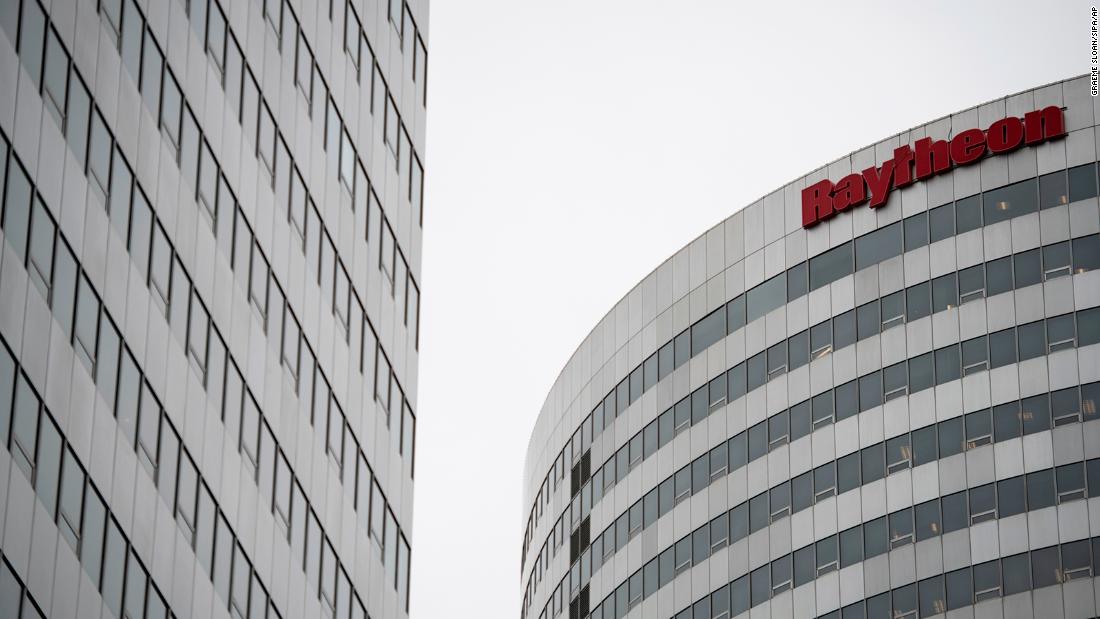 Stocks are set to fall at the opening bell Monday as investors grapple with what the latest headlines about Russia and Ukraine mean for the global economy. But defense stocks look ready to rally.
Worries about Russian president Vladimir Putin's decision over the weekend to put deterrence forces, which include Russia's stockpile of nuclear weapons, on high alert have investors betting on nations around the world ramping up military spending. Germany announced plans over the weekend to allocate 100 billion euros to a special fund for more defense spending.
Shares of defense contractors Northrop Grumman (NOC), Raytheon (RTX), General Dynamics (GD) and Lockheed Martin (LMT) were all up between 3% and 6% in premarket trading Monday. That will likely make them among the best market performers.
These and other defense stocks and defense sector exchange-traded funds surged Thursday following Russia's invasion of Ukraine and they rallied again Friday.