8 min ago
Russia claims to have hit 1,146 military installations in Ukraine
From CNN's Nathan Hodge in Moscow and Alla Eshchenko
The Russian military claimed Monday that its armed forces have hit 1,146 Ukrainian military installations since the beginning of the "special operation," Maj. Gen. Igor Konashenkov, the spokesperson for Russian Ministry of Defense, said in a statement.
Among the targets were "31 command posts and communication centers, 81 S-300, Buk M-1 and Osa anti-aircraft missile systems, as well as 75 radar stations. Operationally, tactical aviation of the Russian Aerospace Forces hit six columns of armored vehicles of the Ukrainian armed forces," he said.
Additionally, "311 tanks and other armored combat vehicles, 42 aircraft and helicopters (including on the ground), 51 multiple launch rocket systems, 147 field artillery pieces and mortars, 263 units of special military vehicles were destroyed," Konashenkov added.
Konashenkov also said troops have advanced further in both pro-Moscow regions in eastern Ukraine.
"The grouping of troops of the Luhansk People's Republic during the day continued to conduct offensive operations in the direction of the settlement of Kremennoye, moving forward for another 3 kilometers. In the past day, the units of the Armed Forces of the Donetsk People's Republic advanced 16 kilometers and captured the settlement of Zamozhnoye," Konashenkov said.
Over the past 24 hours, another 110 Ukrainian servicemen have voluntarily laid down their arms, the Russian Ministry of Defense spokesman concluded. 
CNN could not verify that statement, and the Russian military has made incorrect claims regarding its military operations in the past. 
1 min ago
France is moving its embassy from Kyiv to Lviv, foreign minister says
From CNN's Simon Bouvier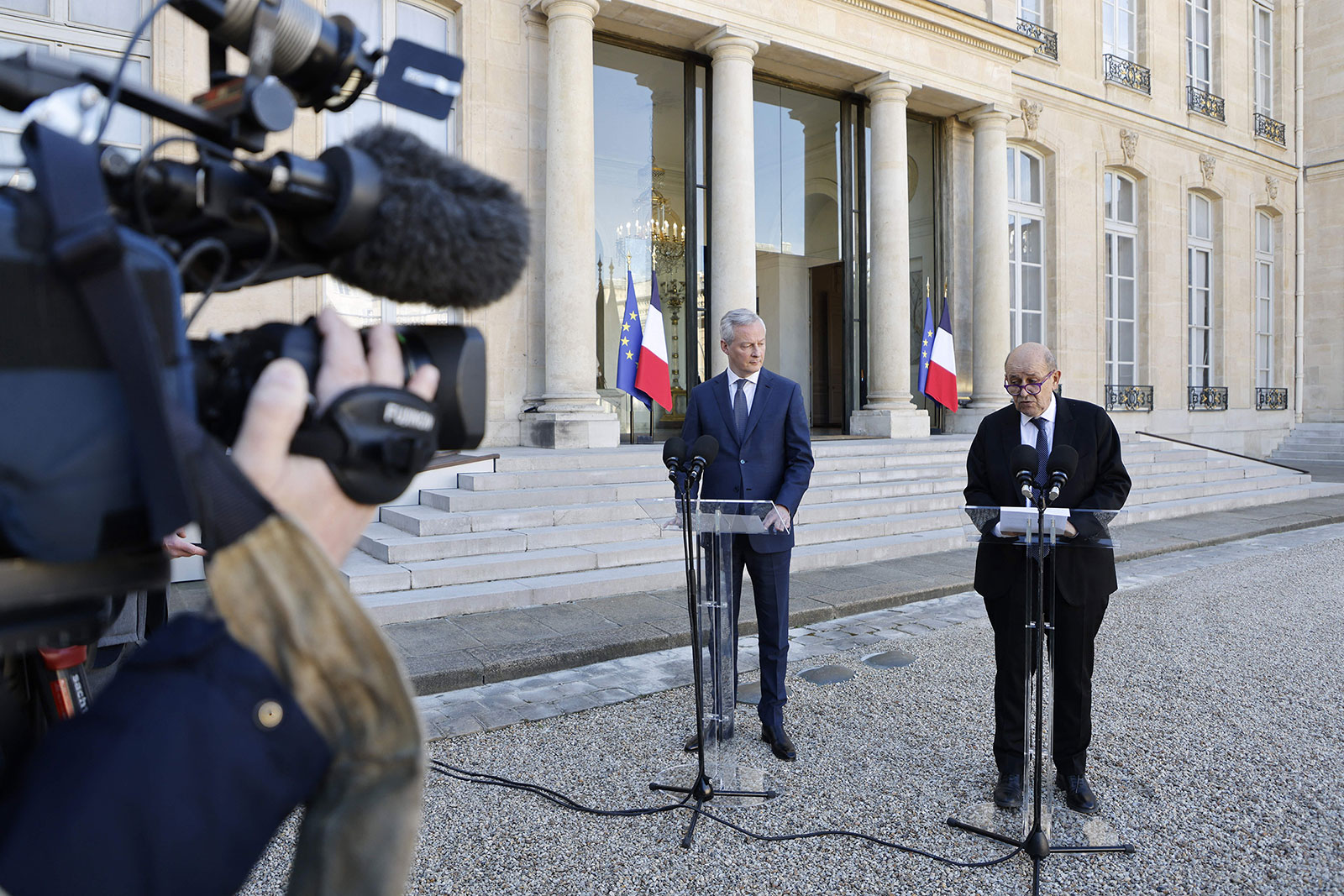 France is moving its embassy from Kyiv to Lviv, the country's Foreign Minister Jean-Yves Le Drian announced Monday.
"We have decided at the request of the President of the Republic to transfer our embassy, which until now has been in Kiev, and because of the risks and the threats on the Ukrainian capital, the embassy is transferred to Lviv towards the west. The ambassador remains in Ukraine to support our nationals and also the Ukrainian authorities," Le Drian told CNN affiliate BFMTV. 
"Threats were important enough to relocate," the French foreign minister added.
After Russian President Vladimir Putin put deterrence forces, including Russian nuclear forces, on alert, Le Drian said, "It's a useless, disproportionate threat."
"It's a threat that he had already made on Feb. 24 when he announced the first operations. It's a threat that he has just renewed," he said. "It's a threat of escalation which makes no sense and that goes against the commitments made very publicly by Russia to measure major strategic risks at the beginning of 2022."
21 min ago
More than 120,000 people have fled Ukraine's western border in the past 24 hours, officials say
From CNN's Anastasia Graham-Yooll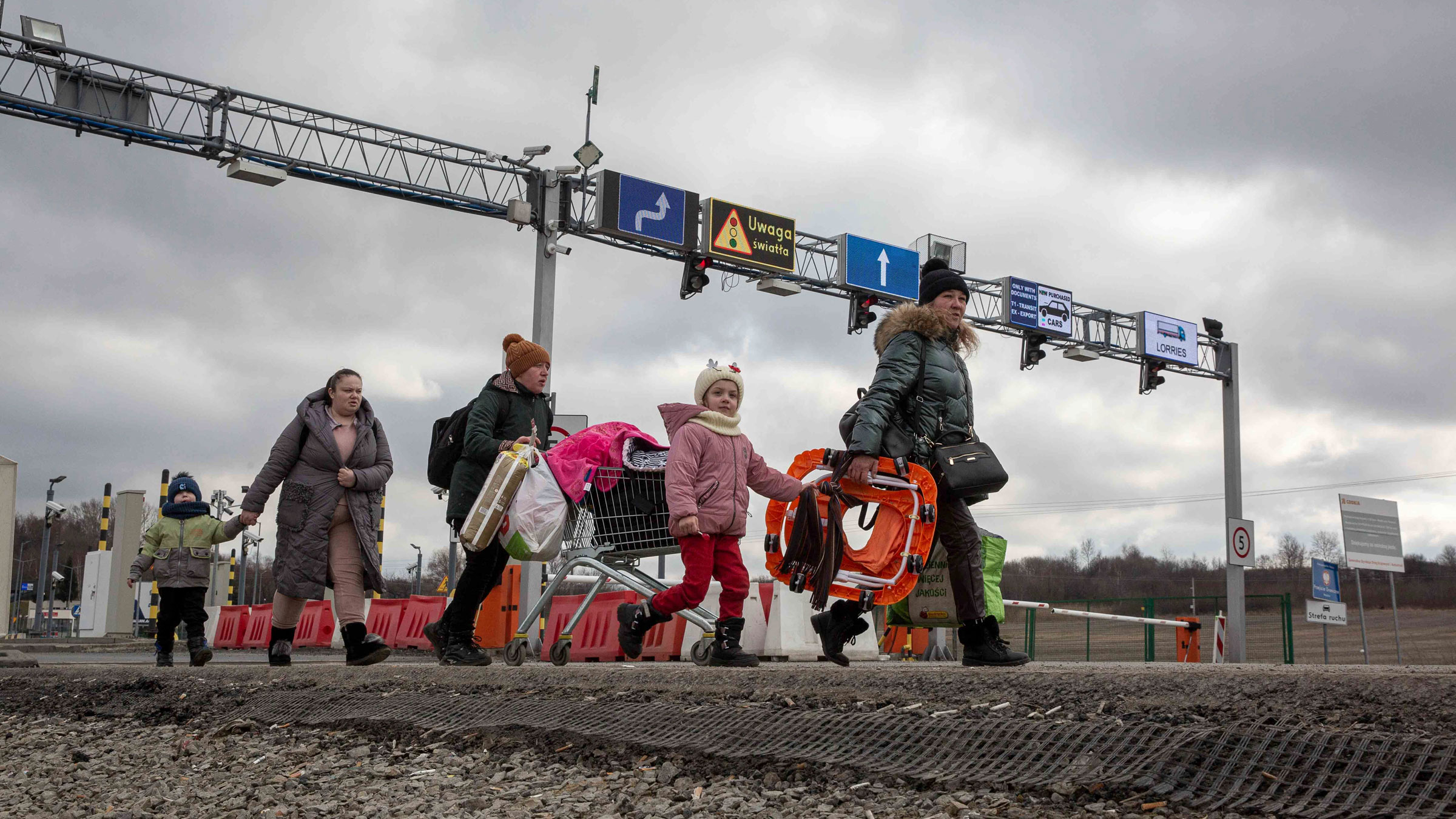 More than 120,000 people fled Ukraine's western border in the past 24 hours, according to the Ukrainian border control service.
This figure is more than double the number of daily crossings compared to prior to the Russian invasion.
In a tweet, the service reported that before the "aggravation of a humanitarian situation," 50,000 people crossed the border — on average — each day.
36 min ago
Here's why the sanctions against Russia's central bank is such a big step
From CNN's Phil Mattingly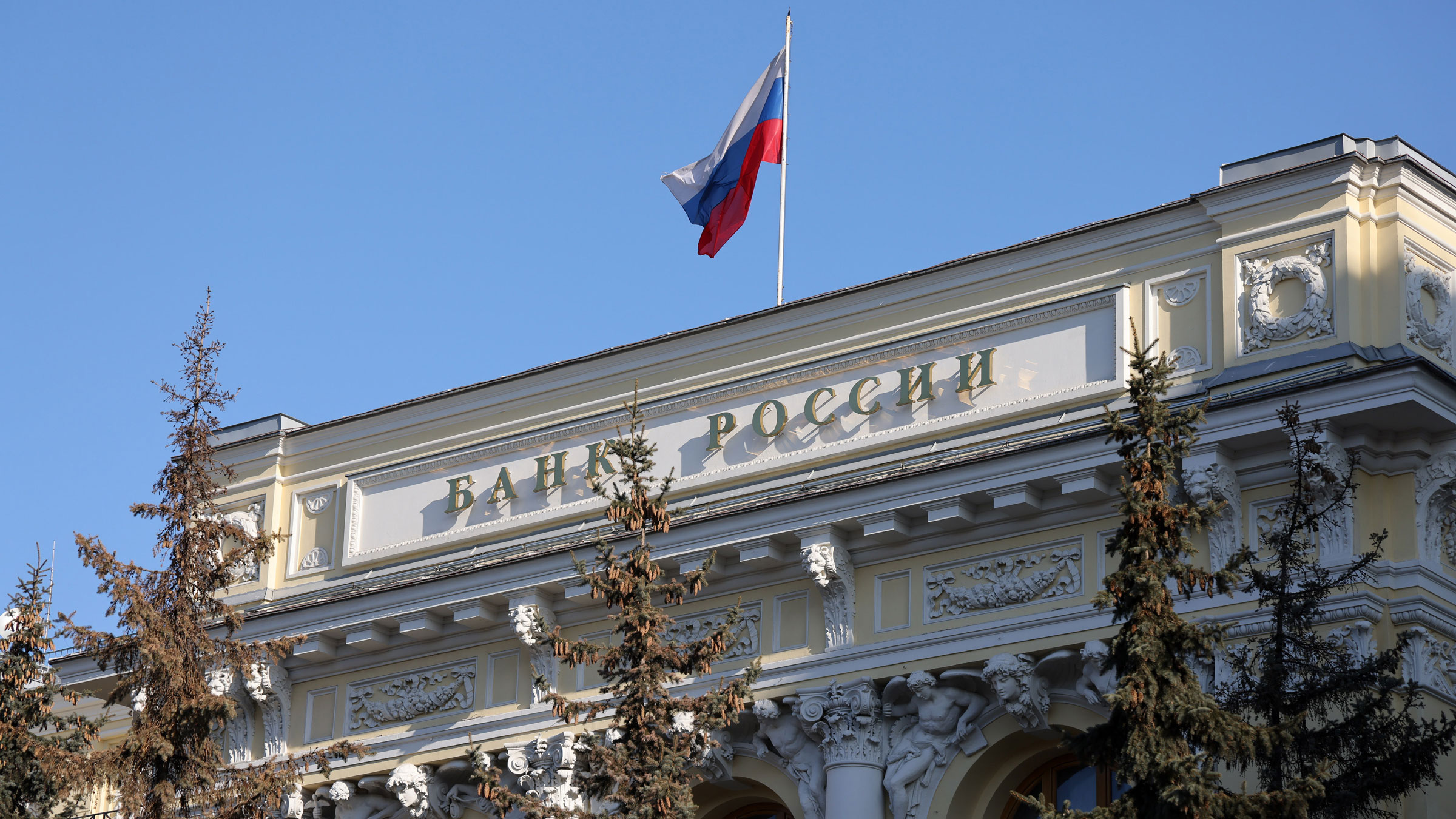 CNN's Phil Mattingly broke down the costs that are piling up for Russia and Vladimir Putin as more sanctions are handed down. Mattingly said that the decision by a coalition of Western and Asian countries to "freeze all assets" from the Russian central bank was the "most dramatic step yet."
"Think of the Russian central bank as the heartbeat of the Russian financial system. And this is when you talk to officials, what they are pointing to most. Over the last several years, President Putin has built up the fourth-largest foreign currency reserve in the world — 630-plus billion dollars and part of the reason was to insulate from western sanctions," Mattingly reports. 
Mattingly said that these reserves essentially allowed Putin and Russia "to prop up their own currency" and allow them "to provide liquidity to their banks." 
"This would allow them to be viewed as sanctions-proof — No longer when you go directly at the central bank and start to freeze assets across the globe," Mattingly said. 
Mattingly pointed out that a sanction like this is extremely rare.
"Now when you want to figure out how rare this is to target a country's central bank. Look at the countries targeted before. Venezuela, Iran, Syria, all viewed as maligned actors. The difference here, no country, the scale of Russia's economy, $1.7 trillion … has ever been targeted with sanctions like this before." 
"It just underscores the moment we're in right now and the scale of the response," Mattingly added. 
33 min ago
No International Tennis Federation events will take place in Belarus in 2022, organization says
From CNN's Wayne Sterling
The International Tennis Federation (ITF) announced Monday that the organization will not hold any events in Belarus this year "due to Russian aggression against Ukraine."
The announcement comes on the heels of the tennis governing body's decision to indefinitely cancel all events in Russia, a ruling that was revealed on Friday.
"We are constantly monitoring events and remain in active discussion with the ITF tennis family, the ITF Board, and security experts to decide and align around our next course of action," the ITF said in a statement to CNN on Monday. "We stand united with the population of Ukraine. Right now, our priority remains the safety of all those participating in our events. We will of course be providing more information as soon as possible."
The ITF has also postponed the World Tennis Tour M15 event that was due to take place in Ukraine in April "amidst heightened security concerns."
58 min ago
How Russia's strategy is unfolding along Ukraine's strategic Black Sea coast
From CNN's Nick Paton Walsh and Barry Neild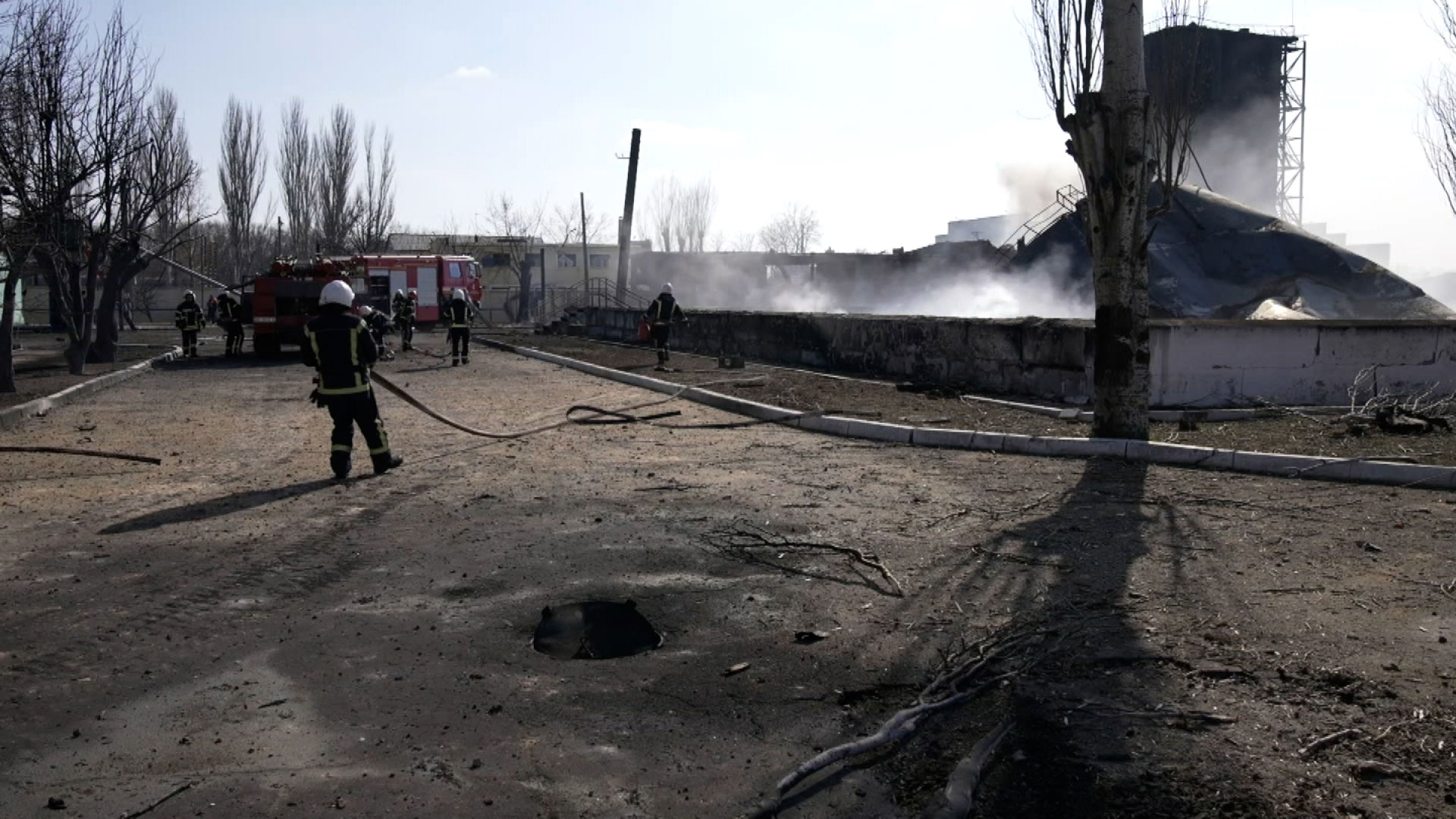 Battered by intense shelling, peppered with gunfire and then … everything goes quiet.
Along Ukraine's strategic Black Sea coast, Russian forces are playing a strange game, testing defenses, spilling blood and raising tensions but failing to drive home any significant gains.
The small city of Mykolaiv, located on an inlet that would be a useful access point for Russians to bring in troops and supplies, was on Monday picking up the pieces from a weekend of heavy fighting that saw Ukrainian hardware destroyed and civilians targeted.
Broken glass and burnt-out tanks littered the streets. The skyline was dominated by the unusual site of a raised road bridge, the structure elevated for the first time in years to hamper any further ground incursions.
And in the air, as well as the sound of intermittent air raid sirens, the mystery of what Russia's probing attacks in Mykolaiv and other Black Sea towns are trying to achieve.
They've clearly managed to instill fear. Ukrainian troops were on edge in the wake of the fighting, wary of the threat of saboteurs. As CNN toured the city, we saw people pulled from cars and thrown to the ground, suspected to be infiltrators.
Ukrainian troops were trying to put on a brave face. Guarding the wreckage of military vehicles, clearly hit by a ballistic missile with significant firepower, one soldier initially claimed they were Russian before admitting they belonged to Ukrainian forces.
The fighting along this region of the Black Sea has been some of the most intense in Ukraine in the past few days, with unconfirmed reports of Russian paratroopers on the ground, as well as very visible blasts lighting up the skyline.
Yet, in similar strikes on other towns, it's been almost the same picture. Intense Russian bombardment followed by a pause that has allowed the Ukrainian side to claim victory.
Read the full story here.
1 hr ago
Finland's government says it will send weapons to Ukraine
From CNN's Anna Cooban in London
Finland will provide 2,500 assault rifles, 150,000 cartridges for attack rifles, 1,500 single-shot anti-tank weapons and 70,000 combat ration packages to Ukraine, the Finnish government said in a news release on Monday.
"The situation in Ukraine is extremely difficult because of Russia's military attack and there is an immediate need for defense [material]," the statement said.
The country announced on Sunday that it would send bulletproof vests, composite helmets and first aid equipment to Ukraine.
52 min ago
China's UN rep calls on parties to exercise restraint in Ukraine crisis
From CNN's Kristina Sgueglia
China's Permanent Representative to the UN Zhang Jun called on parties to exercise restraint, step up diplomatic efforts, and notably said he supports the European Union, The North Atlantic Treaty Organization and Russia resuming dialogue including the "legitimate" security concerns of all, including Russia.
Ambassador Jun said he supports dialogue resuming between EU, NATO and Russia "bearing in mind the notion of indivisible security properly addressing the legitimate security concerns of all parties including Russia, striving to forge a balanced effective and sustainable European security mechanism so as to achieve lasting peace and stability for the European continent."
"The Cold War has long ended," he told the General Assembly hall, and "the Cold War mentality" he said "should be abandoned."
"Nothing can be gained from stirring up a new cold war, but everyone will stand to lose," Jun said.
Of the situation in Ukraine, Jun said it has "evolved to a point which China doesn't wish to see" and is "not in the interest of any party."
"The immediate priority is for all parties to exercise restraint, prevent further worsening of the situation, while stepping up diplomatic efforts aiming for a political solution," he said.
He also welcomed the start of direct talks between delegations. He said Ukraine should serve as a bridge of communication between east and west, rather than a frontline
He reiterated that the safety of civilian life and humanitarian needs should be guaranteed.
50 min ago
Shell will exit partnerships with Gazprom and end its involvement in the Nord Stream 2 pipeline
From CNN's Chris Liakos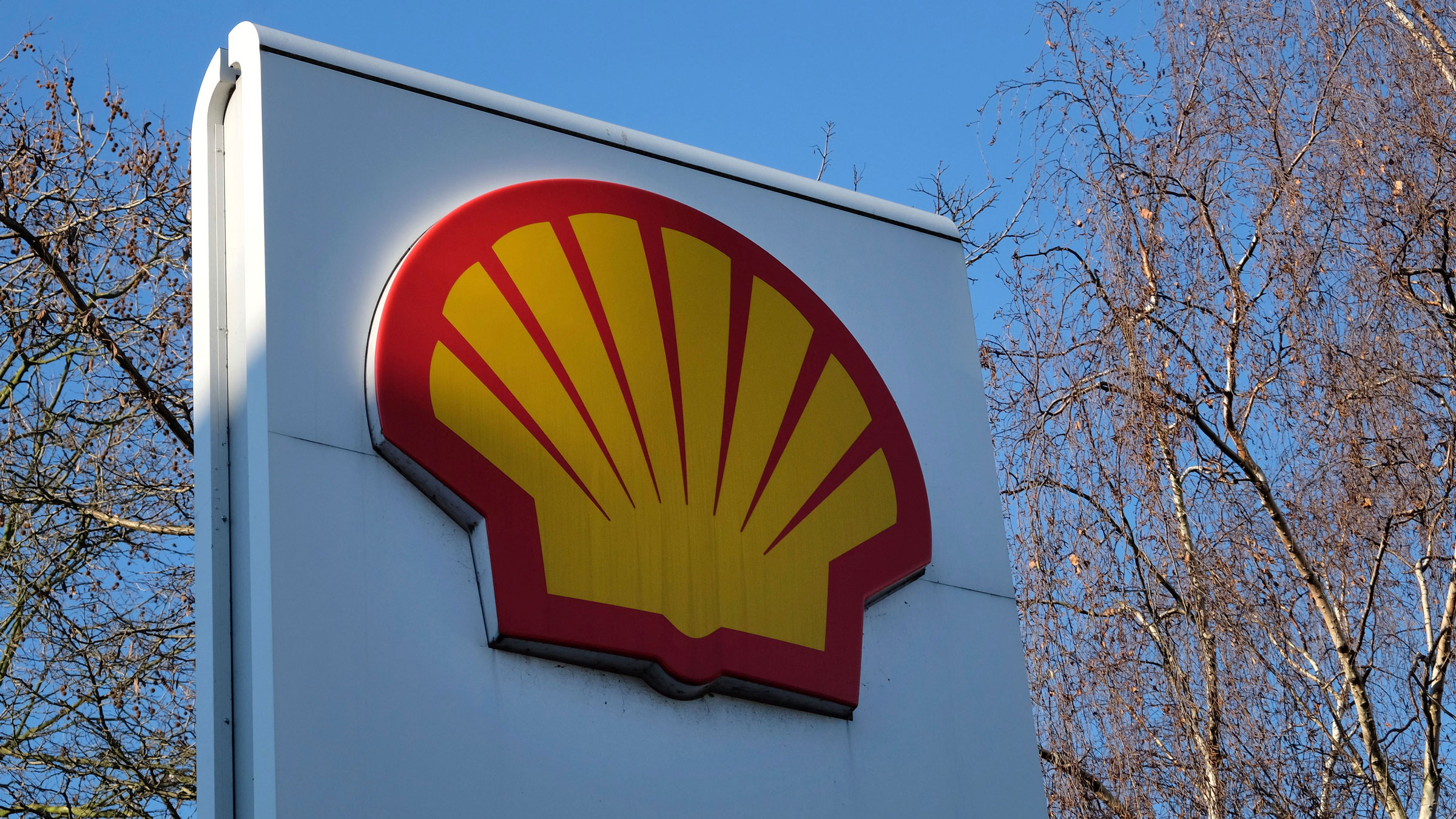 Shell said on Monday it plans to exit its equity partnerships with Russian state energy giant Gazprom in light of Russia's invasion of Ukraine.
According to a statement, Shell intends to exit its joint ventures with Gazprom and related entities, including its 27.5% stake in the Sakhalin-II liquefied natural gas facility, its 50% stake in the Salym Petroleum Development and the Gydan energy venture. The company will also end its involvement in the Nord Stream 2 pipeline project, the statement added.
"We are shocked by the loss of life in Ukraine, which we deplore, resulting from a senseless act of military aggression which threatens European security," said Shell's chief executive officer, Ben van Beurden.
"Our decision to exit is one we take with conviction," he said adding that "We cannot — and we will not — stand by. Our immediate focus is the safety of our people in Ukraine and supporting our people in Russia. In discussion with governments around the world, we will also work through the detailed business implications, including the importance of secure energy supplies to Europe and other markets, in compliance with relevant sanctions."
At the end of 2021, Shell had around $3 billion in non-current assets in these ventures in Russia, according to the company.
"We expect that the decision to start the process of exiting joint ventures with Gazprom and related entities will impact the book value of Shell's Russia assets and lead to impairments," said Shell in the statement.