Latest – Four-time major golf winner Rory McIlroy says the Saudi-funded breakaway league hoping to rival the PGA Tour was "dead in the water" after former world number one Dustin Johnson and Bryson DeChambeau committed to the American-based circuit.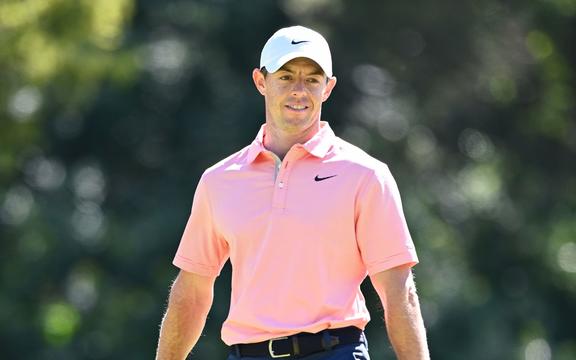 Rory McIlroy Photo: PHOTOSPORT
Johnson, DeChambeau and several other top-ranked players have turned down the Super Golf League project, which is being spearheaded by former world number one Greg Norman.
"Who's left? Who's left to go? I mean, there's no one. It's dead in the water in my opinion. Yeah, I just can't see any reason why anyone would go," McIlroy said.
The 32-year-old Northern Irishman also criticised comments made by Phil Mickelson about the breakaway competition in an interview which took place in November but was only just published.
The six-time major champion described the Saudi regime as "scary", and added he was only using the threat of the SGL as leverage to prise more concessions out of the U.S.-based PGA Tour.
"I don't want to kick someone while he's down obviously, but I thought they were naive, selfish, egotistical, ignorant," McIlroy said.
Players who sign up for the breakaway competition face potential bans from the PGA Tour and European-based DP World Tour, as well as the Ryder Cup.
-Reuters
FA investigates Elland Road incident
The Football Association is investigating after Manchester United's Anthony Elanga was struck by an object thrown from the crowd in yesterday's Premier League victory at Leeds United.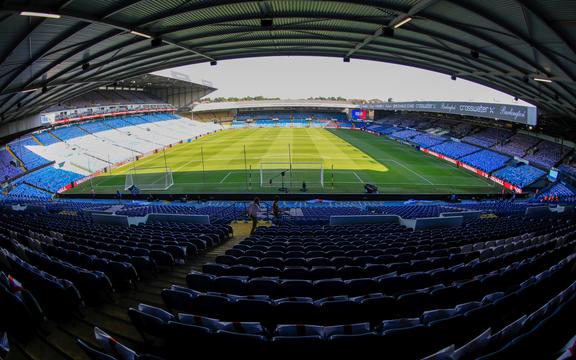 Photo: PHOTOSPORT
Elanga was hit by a missile as the visitors celebrated Fred's 70th-minute goal in the 4-2 win at Elland Road.
There were also numerous unsavoury chants from both sets of supporters.
West Yorkshire Police said a total of nine arrests were made for offences which include the throwing of missiles.
Leeds said they are reviewing CCTV footage to identify those causing trouble and will impose lifetime bans on any supporter found to have thrown objects towards the pitch.
While there was "no significant disorder" and no injuries were reported to any players or fans, the police said offences "including public order, throwing of missiles and breach of banning order" took place.
A group of 70 away fans turned up in Leeds without tickets and were issued with dispersal notices prior to the match.
-BBC
Suns could be without CP3 for 2 months
The NBA-best Phoenix Suns will have to do without point guard Chris Paul for as long as two months after the veteran was diagnosed with an avulsion fracture in his right thumb.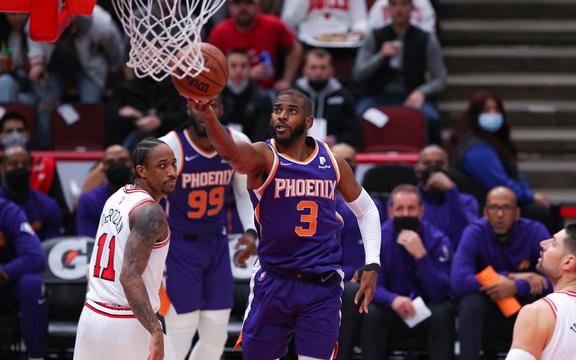 Chris Paul Photo: PHOTOSPORT
Paul was injured last week when he hit his hand on the arm of the Houston Rockets' Jae'Sean Tate. He went to Los Angeles for an MRI then reported to Cleveland for NBA All-Star Game festivities.
Paul, 36, still appeared in yesterday's NBA All-Star Game. He entered for Team LeBron late in the first quarter and played two minutes. He missed a left-handed layup and committed a foul with 1:30 left, subbed out and did not re-enter.
"We're 48-10 and if we do miss some time I know the guys are going to hold it down," Paul said, per ESPN, before the extent of his injury was revealed. "There's always going to be a frustration with injury. My hand surgeon is part of my family now."
Paul has a history of hand and wrist injuries.
Paul has appeared in all 58 games this season for the Suns. He has averaged 14.9 points and 4.5 rebounds, while his 10.7 assists per game lead the league.
-Reuters
Currie Cup welcomes national sides
Georgia, Kenya and Zimbabwe will take part in South Africa's domestic Currie Cup tournament from April, offering an opportunity for more regular competition ahead of next year's Rugby World Cup.
The three countries are in contention for a place at next year's tournament in France and have been added to the participants in the second tier of the competition between April and June.
Kenya and Zimbabwe are both playing in the last phase of African World Cup qualifiers in July while Georgia could have their qualification wrapped up next month as they look to top the Rugby Europe Championship for a second successive year.
In the Currie Cup First Division, the trio of international participants will join defending champions Leopards along with Griffons, South Western Districts, Boland, Eastern Province, Border and the Valke over a single round of matches, with the final scheduled in June.
South Africa's top domestic teams are playing in the United Rugby Championship, against Irish, Italian, Scottish and Welsh opposition, as well as in the Currie Cup Premier Division.
The Currie Cup final is scheduled for June 25, a week after the URC final.
-Reuters
Neymar would like to play in MLS
Paris St Germain and Brazil forward Neymar would like to play in the United States-based Major League Soccer for at least a season before he calls time on his career.
Photo: PHOTOSPORT
Neymar, who is under contract at PSG until June 2025, said he was more likely to play in the U.S. than return to his home country.
"I don't know if I'll play in Brazil again," the 30-year-old said on the Fenomenos podcast. "I have some doubts about that.
"I'd love to play in the U.S. actually. I'd love to play there at least for a season.
"First of all their season is shorter, so I'd get three months' vacation," Neymar joked.
The former Barcelona player said he had not decided when he would hang up his boots but added that he play at least till the end of his PSG contract.
-Reuters
Ferguson leaves Peterborough
Darren Ferguson, son of former Manchester United manager Alex Ferguson, has resigned as manager of Championship side Peterborough United.
Ferguson's resignation came after a 1-0 defeat to fellow strugglers Derby County at the weekend, which left Peterborough in 23rd place in the Championship on 21 points after 31 matches, five points from safety.
Peterborough, who gained automatic promotion from League One last season, have not won a match in the Championship since Dec. 11.
Ferguson has not enjoyed the same level of success in management as his father and has never managed in the Premier League, with his stints at Peterborough, Doncaster Rovers and Preston North End all coming in English football's lower tiers.
-Reuters